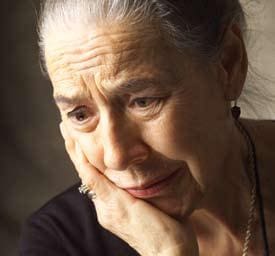 April 27, 2018
Depression
older adults
seniors
Depression
Depression is the most common mental disorder in older adults. About 15% of older adults in the community will experience depression at any one time. However, depression is not an inevitable aspect of normal aging. It is important for families and healthcare providers to be aware of the signs and symptoms of depression in older adults.
Those who are at increased risk for depression include those living with chronic disease, those living in long-term care or nursing homes, and those in caregiving roles (like an older adult providing care to a spouse suffering from dementia, for example). If you or your loved one have experienced depression earlier in life, there will be increased risk for depression as an older adult. We are also at increased risk for depression when we lose a loved one or support person, like a spouse.
Symptoms of Depression in Older Adults
These are some common symptoms of depression in older adults:
loss of energy
decreased interest and pleasure in usual activities
pain and somatic complaints
complaints of memory problems
What Treatments Help Treat Depression in Older Adults?
Counselling or psychotherapy (talking one-on-one with a trained counsellor) can be of great help in treatment of depression. Therapies that have science to support them include cognitive behaviour therapy (CBT), interpersonal psychotherapy (IPT), problem-solving/solution-focused therapy, and reminiscence and narrative therapies.
Alternative treatments for depression include medications for mild to moderate depression. If trials of medication and psychotherapy don't work, further effective treatments include electroconvulsive therapy (ECT).
First Things First – If you think you might be depressed, talk to someone you trust – like your doctor, a family member, or call Toronto Seniors Helpline at 1-877-621-2077 – they can help you find support in your local community.
Resources for Older Adults with Depression and their Loved Ones


Ontario Drug Benefit (ODB) Program
The Ontario Drug Benefit (ODB) Program helps pay for prescription medicine for people who are 65 years old or older.